You are here
Step 1 :
Login to your library account using your library card number & password. If you don't remember your password, select Forgot Your Password?, enter your library card number, then click Send. Your password will be sent to your email address.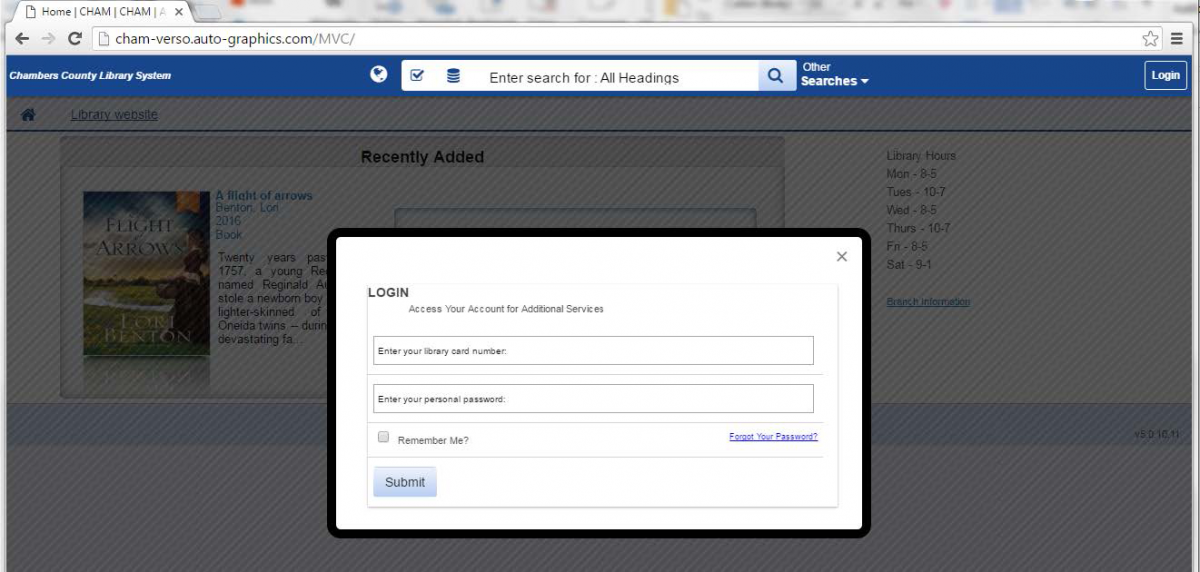 Step 2 :
Search for the item you want to place on reserve & then click on the title.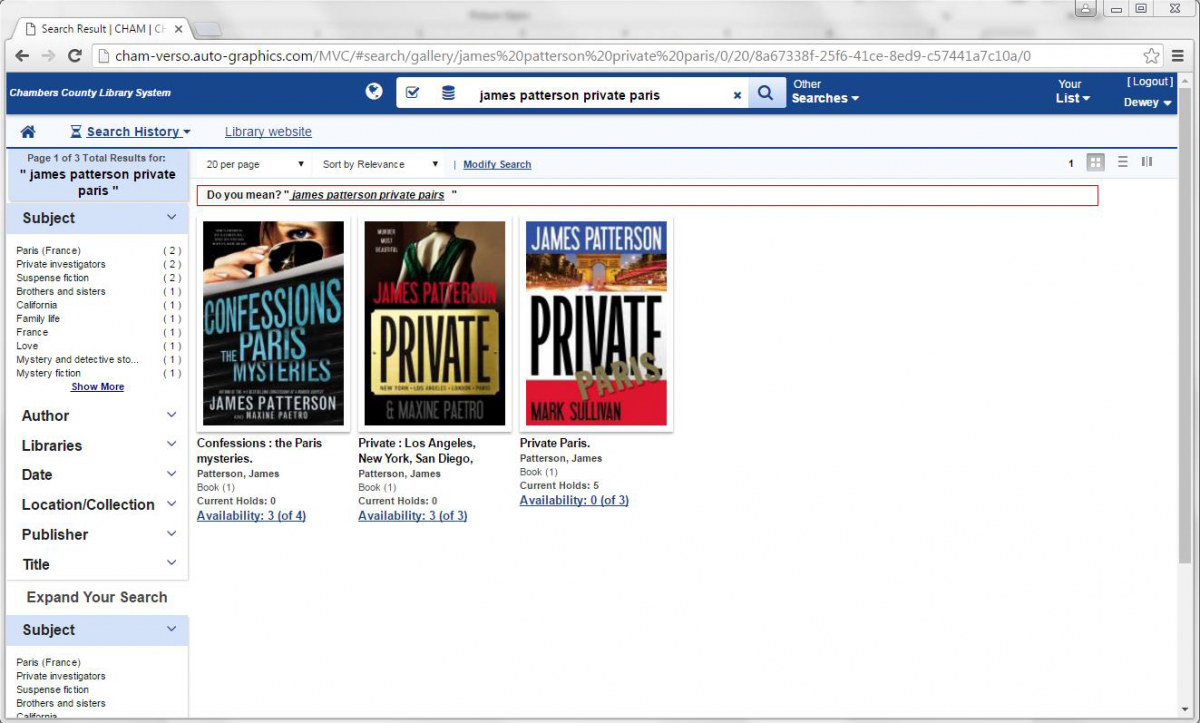 Step 3 :
Click Place Hold.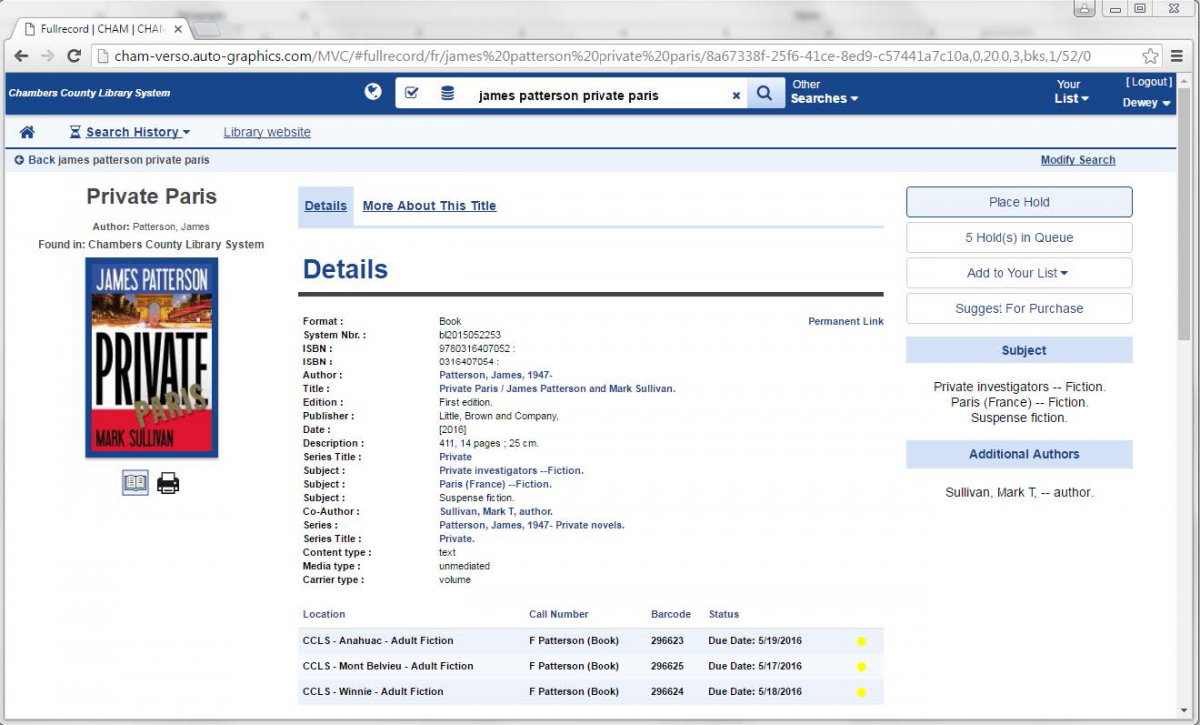 Step 4 :
Select which library you would like to pick up your item from using the Pickup Location dropdown menu & then click Reserve.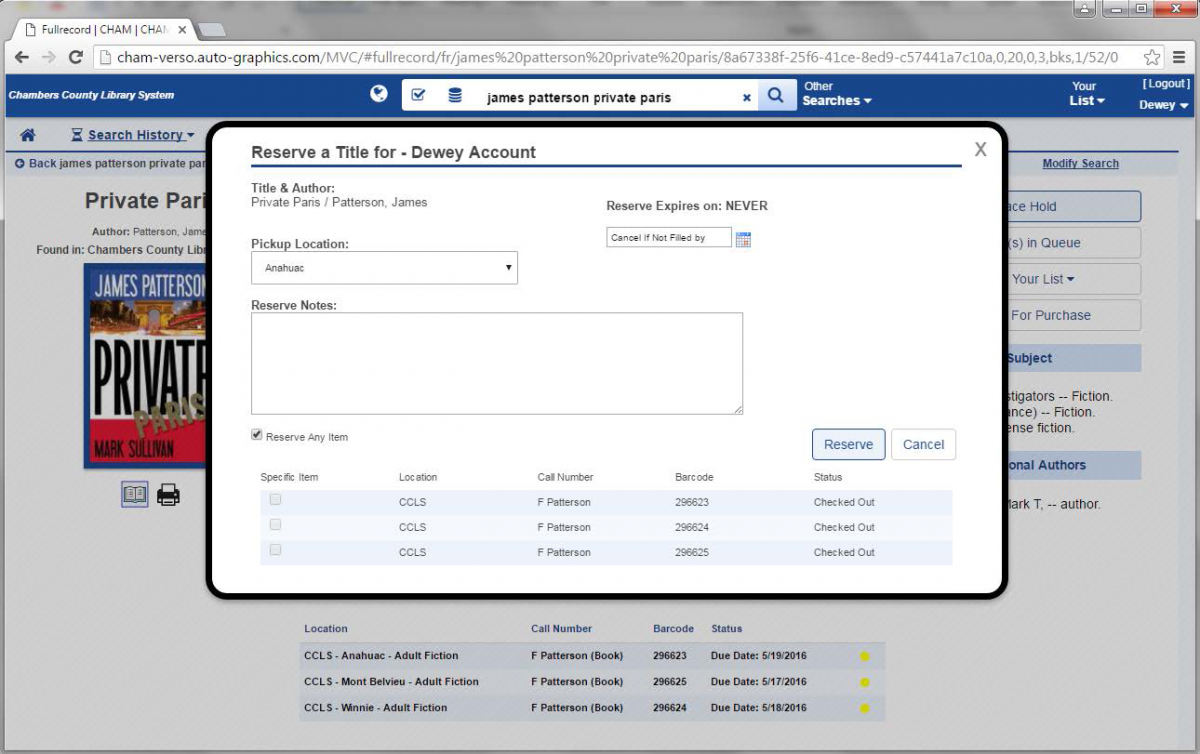 Step 5 :
Once your reserve has been placed successfully, you will see a message that states Holding Status – Reserve placed. You will receive a phone call when the item is ready to be picked up from the location you selected. The library will hold the item for 3 days from the time you are contacted.