You are here
Anahuac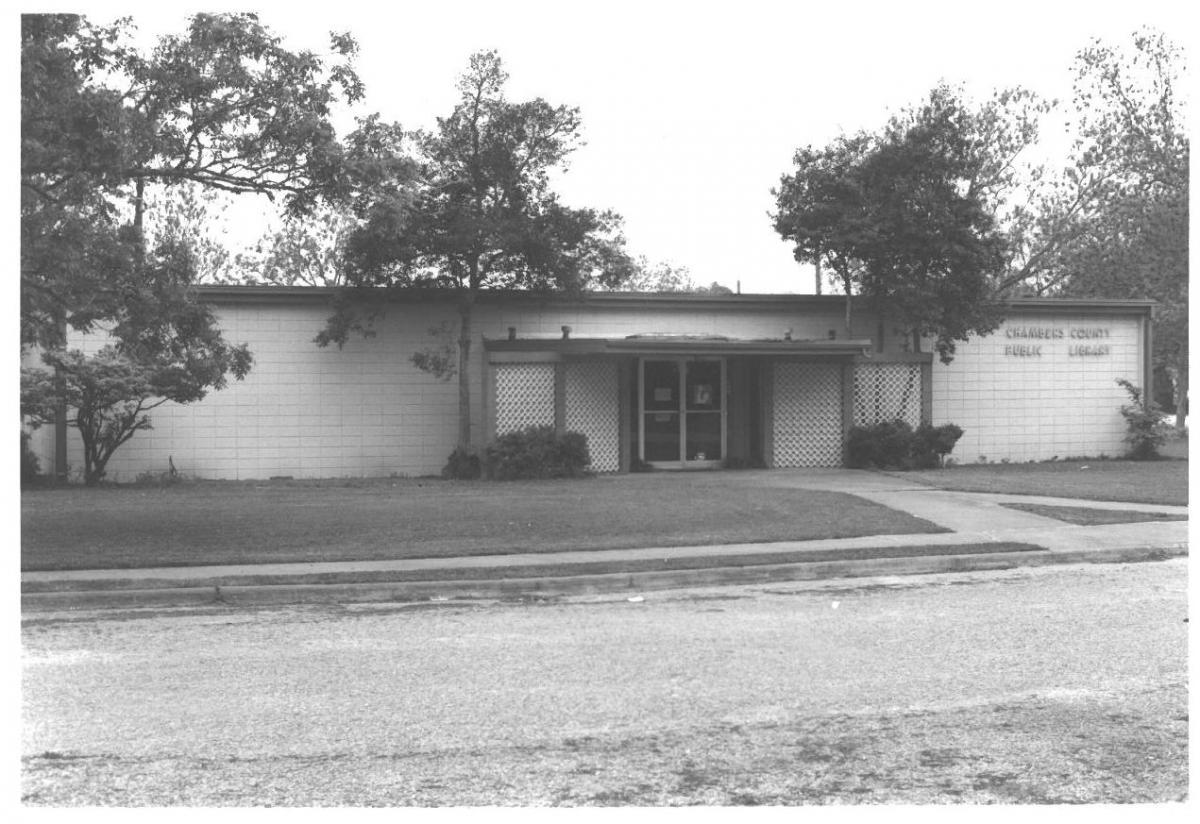 1951 also saw the beginning of the first library in Winnie. Bookshelves were stocked in the beauty salon of Mrs. Jack Cauble and books were rotated from the main branch once a week. In 1969 the Winnie library was moved from the beauty salon and relocated to the courtroom of then Justice of the Peace, Mary Dugat.
In 1971, a new county office building was built on Broadway Street and the library had a space just big enough to contain over 8,000 items. Juanita Hargraves was the first librarian in Winnie. In 2001, the county purchased and renovated a building located off of Hwy 124 and is still housed there today.
The first public library in Chambers County was located in Anahuac in the old Thomas Jefferson Chambers Home. That was way back in 1951. Over 1,000 books had been donated, and a $10,000 budget was approved. Ruby Jordan was appointed County Librarian. As time marched on, more books were donated and more staff members were added along with an official county budget of $50,000. This allowed for a new structure to be built in 1958. Opening day saw the arrival of many dignitaries: among them were descendants of General Chambers, representatives from the Texas State Library, local judges, and town officials. In 1992 there was a 6,000-square foot addition to the existing building allowing the library to grow to meet the needs of the growing community. Currently this library stands today and houses over 30,000 items.
Winnie
Mont Belvieu
Before 1980, Mont Belvieu readers would travel to the Eagle Country Store to borrow books. The store was later sold and the library was on the move again to nearby Winfree St. It didn't take long to outgrow this space. In 1982 Commissioners Court dedicated the West Chambers Annex on Eagle Drive to house the library along with other county offices. Thanks to the hard work of the staff and Friends of the Chambers County Library System, a successful bond vote took place in 2013 with the City of Mont Belvieu, allowing Chambers County to join forces with the City, Barbers Hill ISD, and the Friends to build a new state of the art facility which stands today. The newest library in Chambers County is located in Mont Belvieu and is named in memory of a well-known local couple, Sam and Carmena Goss. This 13,000-square foot facility includes a meeting room space, teen room, bookstore, and several displays featuring local historical items.