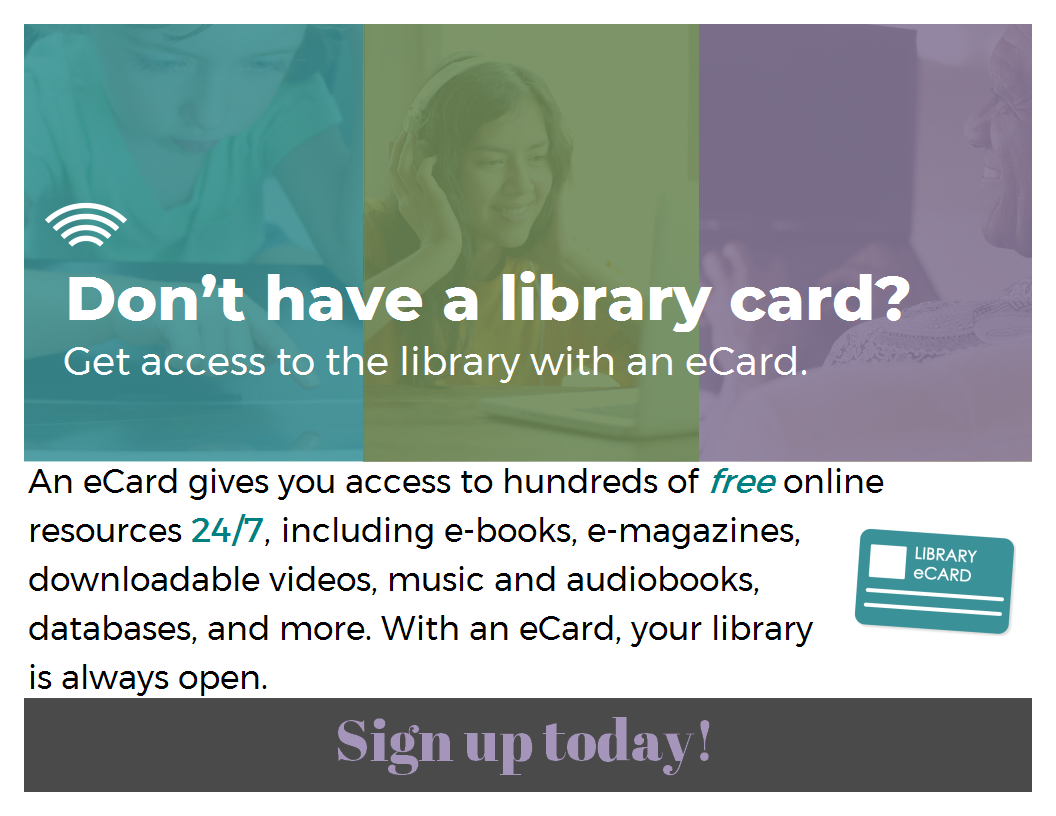 You can now apply for a digital library card (eCard), which gives you access to items in our digital collections. An eCard is for anyone who does not already have a Chambers County Library System library card. If you already have a library card and need help accessing the digital collections, please contact us.
If you would like to check out items from the library in addition to accessing items in our digital collections, please visit one of our three (3) library locations to apply for a library card.
Please fill out the form below to apply for an eCard. Applicants must be at least 13 years of age. If you are under the age of 13, a parent or guardian will need to apply for an eCard.
After you've submitted the eCard application, you will typically receive your eCard number within 1 business day.