Book Box for Kids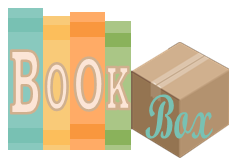 Sign up for a monthly Book Box subscription! Pickup is available at the Chambers County Library, Anahuac. Each month you will receive a box containing books curated specifically for you based on the completed survey below. Each box will contain between 6-10 books, depending on the type of books requested & the number of children subscribed to the box. This Book Box subscription is meant for kids (ages 0-11). If you'd like to find out more about the Book Box for adults (ages 18+), click here or the Book Box for teens (ages 12-17), click here.
Here's how it works:
Complete the survey below by the 10th of the month in order to receive that month's Book Box. Please fill out a separate survey for each child in your household. Once the survey has been submitted, your Book Box subscription will automatically renew each month. 

Your Book Box will be ready for pickup at the Chambers County Library, Anahuac on the 3rd Thursday of the month.

The books in your Book Box will be due back to the library in 3 weeks, but the other goodies included in the box are yours to keep! 

Fill out & return the comment card in your Book Box to help us find the perfect books for your next box!

Book Box subscriptions are limited to one box per age group per family.